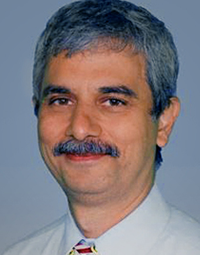 Dr. Pariksith Singh, MD is board certified in internal medicine. He received his medical education at Sawai Man Singh Medical College in Rajasthan, India, where he was awarded honors in internal medicine and physiology. Dr. Singh completed a residency in internal medicine at Mount Sinai Elmhurst Services in New York.

Dr. Singh founded Access Health Care Physicians, LLC (www.ahcpllc.com) as a single-location clinic in 2001. Today Access Health Care is a $164-million medical company with 83 offices serving 66,000 patients. They employ a staff of 900, including 177 physicians and providers.

Dr. Singh was also the founder and CEO of Optimum HealthCare, Inc., which later merged with Freedom HMO to form one of the largest Medicare HMOs in the country, with total revenues of over $1 billion annually. He also founded Integral Healthcare, LLC, which is one of the most profitable ACOs per patient in the United States.

Dr. Singh dedicates much of his time to philanthropic endeavors, for which he was award the Frist Humanitarian Award. He is passionate about supporting the Wounded Warrior Project in Hernando County. Dr. Singh and his wife, Dr. Scunziano, have four active children, who certainly keep them on their toes! In addition to family activities, Dr. Singh's hobbies include writing poetry, and studying literature, religion, and philosophy. He and his family live in Spring Hill, Florida.